Cheese Wedding Gift Ideas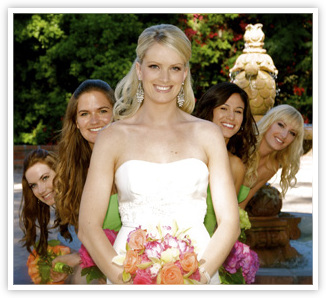 Finding a great, truly memorable wedding gift for a new couple is never easy. Every bride and groom will receive more home appliances, towels, and pots & pans than they'll ever need, and you don't want to look like you just bought the cheapest item on their registry. These people are important to you, so if you want to stand out from the crowd, consider buying the happy couple a membership to The Gourmet Cheese of the Month Club™!
With a membership to our monthly cheese club, the newlyweds will receive three ½-pound, artisanal cheeses selected from the world's leading domestic and international cheesemakers. Every shipment offers something new and delicious, and you can make each month even better by combining their cheese club with our monthly wine, chocolate, beer, cigar, and flower clubs through our Design Your Own Club™ program!
Cheese Gifts for Bridesmaids & Groomsmen
Your friends are honored to be a part of your big day, and they deserve to be thanked for their help and support. Show your groomsmen and bridesmaids just how much you care by buying them a gift membership to our monthly cheese club! Each month, your friends will receive a variety of artisanal cheeses that will remind them of just how much they mean to you. They might even share if you ask nicely.
Be sure to add a membership to our cheese of the month club to your wedding registry or bridal registry. Simply call us at 800-625-8238 and let us know that you want one, or even all, of our monthly club options added to your registry, and we'll take care of the rest.
Gifting a Cheese Club Membership for a Wedding is Affordable, Easy, and Memorable
Memberships to The Gourmet Cheese of the Month Club are fully customizable – choose a 2- to 12-month membership, then decide if you want shipments sent monthly, every other month, quarterly, or on a custom schedule.
Combine your cheese club gift membership with our other monthly club options, like our wine club, to create a truly unique wedding gift!
Create a personalized gift announcement that can be emailed on a specified date, or printed and mailed with the first shipment.
You don't need to spend time shopping or wrapping – just call or order online and we'll do the legwork for you.
Finally, you'll know that you're sending the highest quality artisanal cheese each month, which the new couple (or your bridesmaids and groomsmen) will truly love.