Dear Fellow Artisan Cheese Lover,
I've been passionate about artisanal cheese long before we founded this company over 20 years ago and have lead our selection process from the start. Each month, we select 3 different farmhouse cheeses made from pure and natural, quality ingredients. You'll enjoy:
Professionally Selected Hand-Crafted, Artisan Cheeses
An International Variety in Every Shipment
Hand-Cut Selections That Have Been Carefully Aged
Detailed Tasting Notes and Cheesemaker Profiles
Flexible Gift Ordering – Personalized Gift Message
Each selection is freshly cut just prior to shipping from wheels or blocks. It's quite labor intensive and you'll appreciate the difference it makes.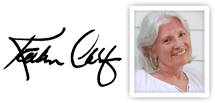 Kathleen Calef
Director of Product Development


"Words can't express how excited our house gets when our monthly cheese arrives." Matt & Amy Hale, CA

"Thank you cheese of the month club, you make the third week of the month truly delicious!" Brianna, VA

"…quality product & they deliver very flavorful rare cheeses...I've never tried anything like them before." Susan W., MO

"Overall, I'm very impressed with both your customer service and of course the selections!" Adam B, IL

"Somebody is doing an OUTSTANDING job selecting the cheeses and writing the newsletters too." Ursula H., CA

"Thanks for making my shopping life sooooo easy!" Holly C., CA

"We really LOVE the variety that you put together each month." Mrs. David H., OR
Customer Reviews
Overall Rating
5.00
(based on
15
reviews)
This is my third year running for giving my spouse this wonderful gift. Superb! Superb! Superb!

(Posted on 12/8/2017)

Just signed up!

(Posted on 5/2/2017)

My husband loves his cheese. They never disappoint!

(Posted on 12/22/2016)

I originally bought this as a gift last year for a very special lady. She moved from a big city with a Whole Foods within blocks of her home, to a semi-rural area where gourmet cheeses are an unknown. I think this has been a life saver!

(Posted on 12/2/2016)

Great cheese, interesting flavors!

(Posted on 5/23/2016)

I had a pleasant experience ordering cheese of the month as a Father's Day gift! I especially appreciate that there were no hidden fees and everything was included in the price quoted up front (taxes, shipping, etc.). I am excited for him to receive it!

(Posted on 7/7/2015)

Love cheese!! Looking forward to experiencing some excellent cheeses, picked by qualified people.

(Posted on 5/19/2015)

We received as a gift from one of our kids. Enjoyed it so much we ordered to thank friends for all of their help with our new house.

(Posted on 5/19/2015)

Loved the club it's the most anticipated package.

(Posted on 5/7/2015)

I just ordered so I will have to wait and see how my friend likes this gift. I wasn't familiar with this company but I searched online and saw that this company has very good reviews....ranked first! I hope that my friend is happy with the products.

(Posted on 5/7/2015)
Write Your Own Review