Great Ingredients, Quality and Variety Drive our Cheese Selection Process
Our Commitment to You
We want to help you explore the vast and exciting world of cheese by presenting you with a wide variety of traditional farmhouse and artisan cheeses, made from quality, natural ingredients.
Here's how we do it: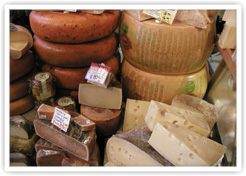 We've Partnered with Zingermans®,
a Top Rated Deli in the Country by Zagat's Gourmet
Our product selection process is the cornerstone of our success and is what sets us apart from other artisanal cheese clubs. We work closely with Zingermans® to select our featured cheeses, which has been selling artisanal cheese since 1982 and was rated as one of 25 of the World's Best Food Markets by Food & Wine magazine.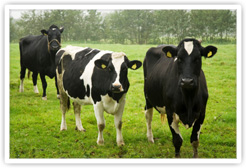 Great Ingredients Make Great Cheese
At the heart of all great food are great ingredients, and no one knows that better than Zingermans®. Together, we look for traditionally made, farmhouse and artisanal cheeses made from the best natural ingredients. Cheeses that you wouldn't easily find on your own.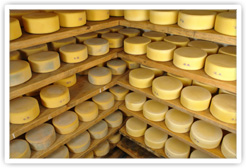 We Look For Cheeses Made in Their Place of Origin
To find the best, most traditional interpretations of a specific cheese, you have to buy each from its place of origin. We look for Manchego in the Dehesa plains in Spain's central La Mancha region and Comté in the Franche-Comté region of France, in the Jura mountains bordering Switzerland.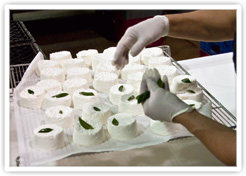 We Work Closely With Artisanal Cheesemakers
Many of our farmhouse producers not only have their own cows, they've named each of them. Their primary focus is to make the best product possible and often with the input of our tasting panel, they'll experiment with slight changes to their process and raw ingredients to perfect their cheeses, which are hand-made from start to finish.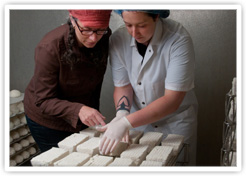 Our Buyers Travel Internationally to Work with Our Cheesemakers
It's not always as glamorous as it sounds. Often, they'll spend four or more hours in a 45° aging room, tasting dozens of samples from literally hundreds of batches of the same cheese to find just the right one. Small differences such as the type or amount of rennet used on any given production day or what the animals were eating the day that they were milked can have subtle effects on the overall taste of each cheese.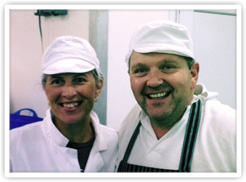 We've Built Strong Relationships with Importers and Artisan Producers
Strong relationships are critical to discovering innovative, exceptional artisan cheeses. Cheesemakers and importers we've worked with over the years know what we're looking for and the high quality that we demand. They introduce us to new cheeses, new farmhouse producers and even set aside batches that they know we'll like.
We're passionate about cheese and we hope to share that passion with you. More About Our Cheeses.